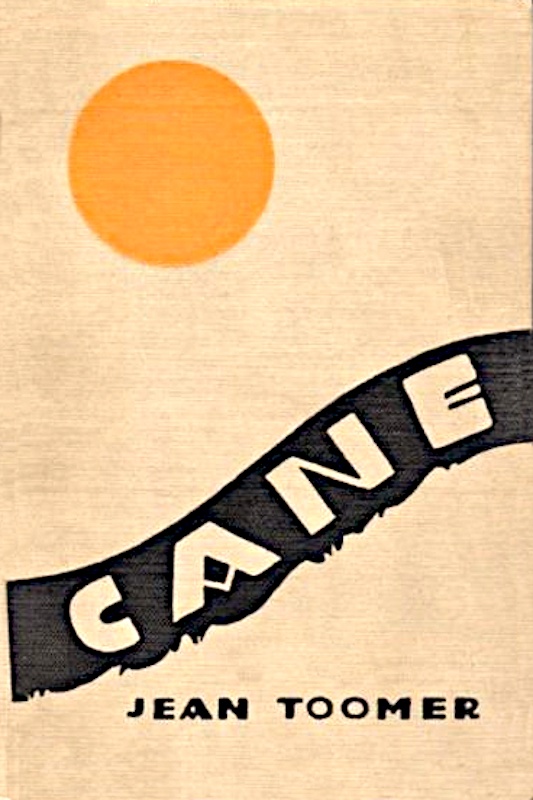 Cane
Jean Toomer
The sky, lazily disdaining to pursue / The setting sun, too indolent to hold / A lengthened tournament for flashing gold, / Passively darkens for night's barbecue.
My body is opaque to the soul.
I am a reaper whose muscles set at sundown.
A strange thing happened to Paul. Suddenly, he knew that he was apart from the people around him. Apart from the pain which they had unconsciously caused. Suddenly he knew that people saw, not attractiveness in his dark skin, but difference. Their stares, giving him to himself, filled something long empty within him, and were like green blades sprouting in his consciousness. There was fullness, and strength and peace about it all. He saw himself, cloudy, but real.
I came back to tell you, to shake your hand, and tell you that you are wrong. That something beautiful is going to happen. That the Gardens are purple like a bed of roses would be at dusk. That I came into the Gardens, into life in the Gardens with one whom I did not know. That I danced with her, and did not know her. That I felt passion, contempt and passion for her whom I did not know. That I thought of her. That my thoughts were matches thrown into a dark window. And all the while the Gardens were purple like a bed of roses would be at dusk. I came back to tell you, brother, that white faces are petals of roses. That dark faces are petals of dusk. That I am going out and gather petals.
An since then, I've been shapin words after a design that branded here. Know whats here? M soul. Ever heard o that? Th hell y have. Been shapin words t fit m soul. Never told y that before, did I? Thought I couldnt talk. I'll tell y. I've been shapin words; ah, but sometimes thyre beautiful an golden an have a taste that makes them fine t roll over with y tongue.